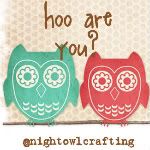 1. Do you wear glasses or contacts, if so for how long?
Nope, do not wear Contacts or Glasses.
2. What was your favorite board game as a kid?
I loved CandyLand to no end, now that I play it with my son, I realize it was the bright colors and characters that I really enjoyed...because the game is really simple.
3. What is a word that you use all the time?
"Like", I over use it like crazy!
4. What is your favorite day of the week?
Sunday, because it starts out with us serving in God's house, then I get to spend time with my family.
5. Did you graduate high school from the town you grew up in?
Kinda of. I wasn't born here, but we moved here when I was 9 and have been here ever since. So I would say, Yes :)